Welcome to
Gopika Regency
Situated at an extremely convenient location, barely 50 metres from the Lord Krishna Temple, Gopika Regency, a brand new hotel, offers the best of comfort and hospitality, with exemplary personalized service and facilities. We provide a wide range of amenities including air conditioned rooms, Wi-Fi, 24-hour room service, running warm and cold water, laundry service, car parking facility to name a few.
Marriage functions can also be arranged in Kalyana Mandapams, most of which are very close to the hotel. For the devotees, other than the usual darshans at the temple starting from early morning, it is a blessing to spend their leisure time attending various cultural programs related to the temple hosted by the famous Melpathur Auditorium.
Free Wi-Fi
24-Hour Room Service
Air Conditioning Facility
Car Parking
Cable Television
Running Hot & Cold Water
Laundry Service
All Major Credit & Debit Cards Accepted
Only 50 Metres To Guruvayur Temple
Check In:3 p.m. & Check Out:2 p.m.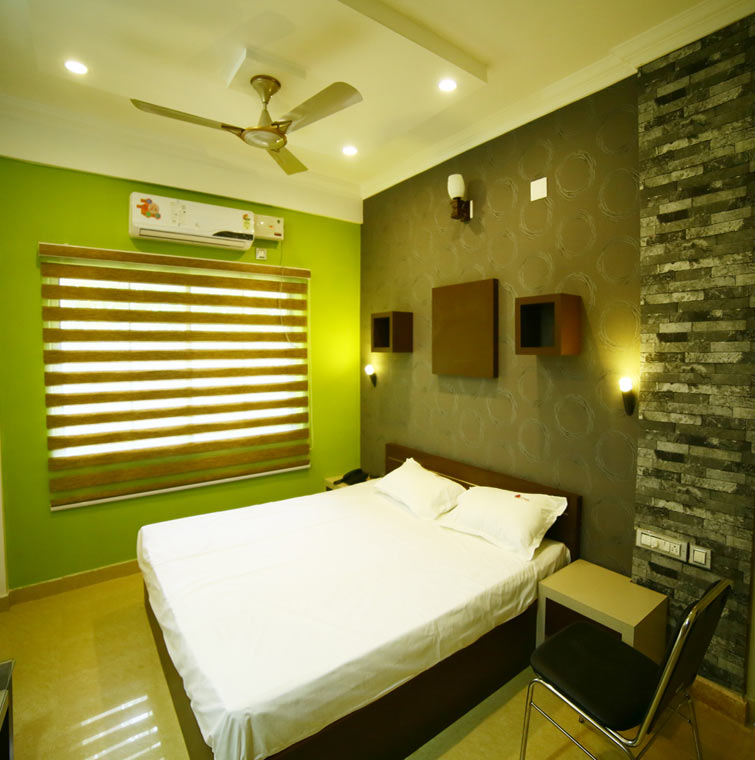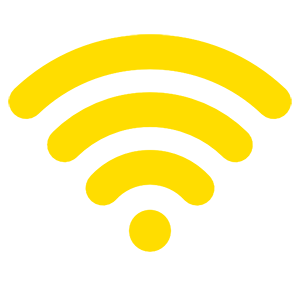 Free
Wi-Fi
We offer free wireless internet access. Get connected at our hotel and do everything you need to online.

24-Hour Room Service
Room service is available around the clock at Gopika Regency.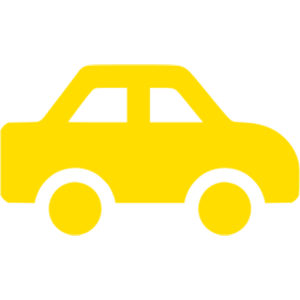 Car
Parking
Our car parking is spread over a wide area. We offer services for your convenience, safety and comfort.
CANCELLATION
POLICY
If cancelled four days in advance, 25% of the amount.
If cancelled two or three days in advance, 50% of the amount.
If few of the total booked rooms are cancelled, 50% of the amount.
If cancelled one day prior to booking or on the same day, 100% of the amount.
Cash/Debit card cancellations will be charged 5% extra.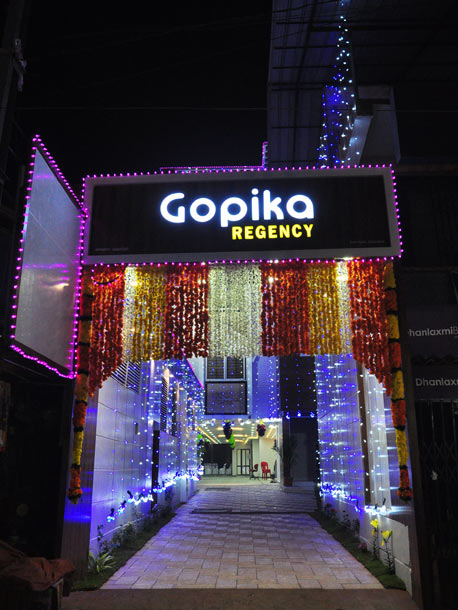 TERMS & CONDITIONS
The standard check-in time is 3 p.m. and the standard check-out time is 2 p.m.
Early check-in or late check-out is strictly subjected to availability and may be chargeable by the hotel. Any late check-out or early check-in must be directed and confirmed with the hotel directly.
The right of admission is reserved by the hotel. No unmarried/unrelated couples or "single person" will be allowed to check in. Refund will not be applicable in such cases if the hotel denies check-in.
The person making reservation online and staying at the hotel has to carry a valid photo ID. The accepted ID proofs are Driver's License, Voter's ID, Aadhar, and Passport.(PAN card is not a valid ID).
Read More